Bahamas: Celebrating 50 Years of Success and Independence
---
Decades of experience build Deltec's portfolio of financial solutions
An award-winning financial services provider that adopts an innovative approach to wealth management with no borders, Deltec Bank & Trust is a powerful player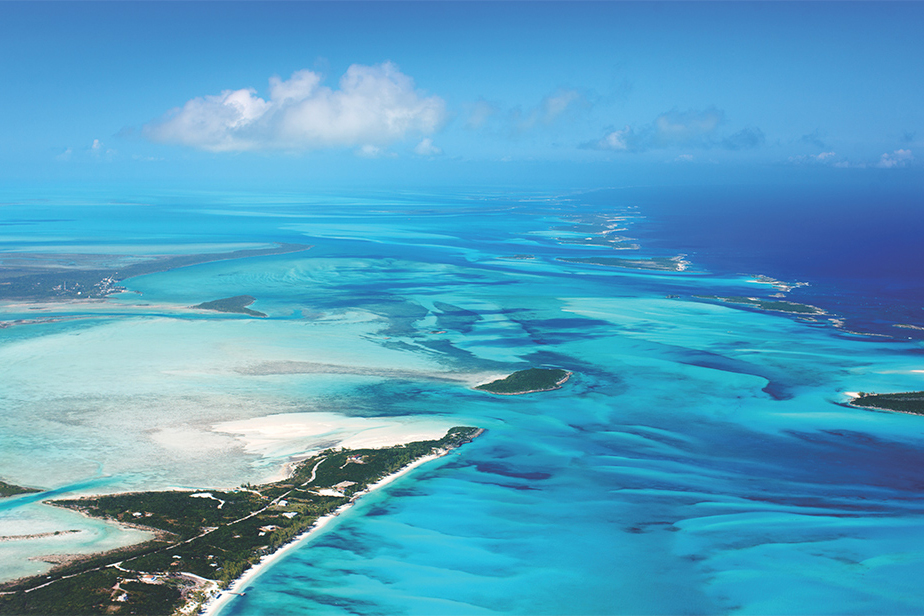 For more than 70 years, Deltec Bank & Trust has been known as one of the Bahamas' most reputable independent banks, collecting several awards along the way, including 2020's 'Best Private Bank in the Caribbean' by Global Banking and Finance Review. CEO, Odetta Morton shares the secrets of their success.
PR: Please provide a brief overview of Deltec's performance highlights over the past two years. What are your strategic priorities for 2023 and beyond?
OM: Deltec has been in the Bahamas for over 75 years and we have always been attracted to innovation, and focused on supporting trailblazers by engineering traditional and digital financial solutions that can best address their unique needs. Over the past few years, the Bahamian Government has made great strides in setting up the Bahamas as a financial innovation hub, creating a safe and regulated arena for Deltec to explore and support innovators. In 2023, Deltec's focus will continue to support ecosystems promoting innovation, and leverage our experience in supporting global institutions, in both the public and private sectors, to build regulatory frameworks that can meet the rapid rate of innovation in the space, and safeguard its stakeholders.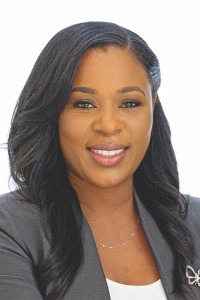 PR: Could you give us some insight into the shifting dynamics in the country's post-COVID financial services reality and the new opportunities emerging as a result? How has Deltec sustained its financial resilience and mitigated the economic impacts of the pandemic on its performance and operations?
OM: The Bahamas has always attracted global investors and partners, but the past two years has highlighted that investors can actually live here, set up businesses and operate from here to anywhere in the world. That is the beauty of where the Bahamas is positioned geographically. Our proximity to the U.S. is unmatched, lending well to businesses, investors or shareholders that want to come here and do business and the rise of remote work allows this. What we have seen, during and after the pandemic, is a migration of certain businesses to the Bahamas. We have seen a migration of head offices to the Bahamas because it's beautiful and we have an ease of doing business here. It's easy to set up your companies, to get regulated, to have access to policy makers and regulators, and it does lend well to developing and enhancing your business from the Bahamas.
PR: With Deltec being a historical frontrunner in digitization, what is some of the latest progress and investments you've made into digitizing Deltec's banking technology and advancing its ongoing digital transformation?
OM: We lead with client experience. Our client experience is key and top of mind and so what we want is our clients to have an ease of doing business. Some of our upcoming investments in technology will continue to enhance client experience. We want to make sure that we are fully supporting our clients, so that they don't have to worry about the business of doing banking and can focus on being innovators. That is the beauty of what Deltec provides in terms of support to our clients. We also have a dedicated private investment team focused on research and analysis into key markets, to develop an opinion on trends and deep insight into market movements. This research is applied toward developing tailored financial solutions for our global clientele.
PR: Deltec recently acquired one of the Bahamas' oldest and most prominent banks, Ansbacher Limited, to pool capabilities and expertize and strengthen the bank's position and brand on the international stage. How does this acquisition align with your long-term growth strategy?
OM: We started out as private bankers, so private banking has been a part of our foundation for many years. While we are very much focused on innovative spaces, they also have private banking needs. The acquisition of Ansbacher Limited was to help support the foundation we have built over the past 75 years. It's a book of private banking and trust business that we acquired to consolidate and to bolster the private banking side of our business. We have also developed a corporate banking arm over the past five years and seen a lot of growth in that space. The synergies built between our corporate and private banking arms are remarkable. As we onboard SMEs and their businesses grow, we develop relationships with their key stakeholders and as their wealth grows, we transition them to private banking clients. There are strong synergies between the two areas.
PR: Any last words for readers?
OM: The Bahamas is really the clear choice of jurisdictions — it is a wonderful place to work, it is easy to do business and there are a lot of investment opportunities here. It's a great place to consider re-domiciling your operations and actually working from here. There is an ease of doing business, like a user-friendly onboarding platform to set up a firm. Deltec Bank was founded by a handful of entrepreneurs and bankers who have written the history of Wall Street and finance, designing a business model that adheres to stringent regulations to ensure the protection of our clients. Deltec is a strong bank in the Bahamas community, long prioritizing innovation as part of its DNA. We are the largest private bank post Ansbacher acquisition, and we want to make sure that investors appreciate the years of expertize we are bringing to the table makes us an easy partner to have.
---