Bahamas: Celebrating 50 Years of Success and Independence
---
Cable Bahamas strikes gold in digital market
With a reputation for providing reliable, fast, efficient and competitively-priced television, internet and digital services, the company is growing its reach rapidly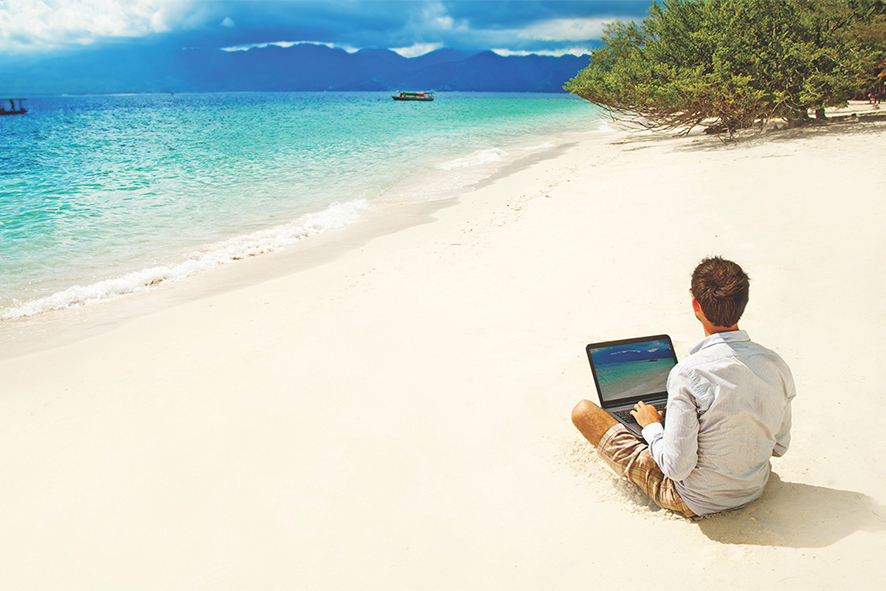 Under its famous REV brand, Cable Bahamas been servicing the entertainment and communications needs of Bahamians since 1995. Originally just a cable TV service provider the group now offers the best in broadband internet and fixed line and mobile services, as Franklyn Butler II, CEO of Cable Bahamas explains.
PR: How did the pandemic impact your operations, if at all?
FB: The COVID-19 pandemic proved the importance that telecommunications infrastructure plays in keeping the private sector, governments, and our communities connected. It also placed a greater demand and reliance on technology, but we were well-positioned. We have two sub-sea fibers that connect to the U.S. on a ring around the Bahamas and we have tons of capacity for off island traffic, so we never had any real issues with off island traffic during the pandemic. Persons were working from home, they generally had access to connectivity in a way that people would not expect a small island country or small island developing nation to have the level of infrastructure. All our commercial customers already have fiber connectivity, that's how we go to market for any of our large-scale investment projects. We've built, or are in the process of continuing to build, a network that has the right level of resiliency and redundancy. Now we have the ability to make sure we have quite a bit of resiliency and redundancy in our fixed and our wireless networks.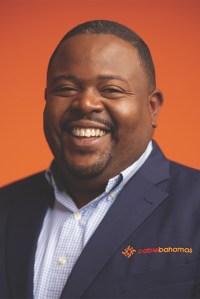 PR: With the digital transformation of businesses underway and Web3 technologies increasingly central to the success of industries, what are some of your latest innovations and projects?
FB: We have seen penetration of our ALIV internet service grow from 79% to well over 100% from a wireless perspective. One of the things we focused on when we launched the brand was the innovation of having various plans that offer customers the choice of bundles of calls, data and texts. We are an enabling technology platform that allows the best programmers and data analysts to do what they need to do through Web3 and through blockchain and that sort of stuff. That's really where we are from an investment in technology and supporting the infrastructural changes that we see happening with Web3 and blockchain.
PR: A last message for readers?
FB: The Bahamas is open for business. Hands down, we have some of the best digital infrastructure in the world. We don't support $2 billion resorts and crypto investors without having the right infrastructure. Views of the sun, sand, and sea coupled with the right level of connectivity makes the Bahamas an incredible place to live and our job is to make sure every investor has the right level of digital infrastructure they need to make their investments work whether they are in the U.S., Europe, Africa, Asia or right here. We provide the right level of infrastructure and without reservation, the Bahamas is ready for digital nomads and high net worth individuals who want to make it the country their home.
---
Cable Bahamas' digital tech boosts cashless aims
The company's range of modern, mobile solutions has played a major role in the Bahamas' goal of becoming a cashless society, as a leading bank recently underlined
Powering the digital transformation of the Bahamas has been at the heart of the Cable Bahamas Group of Companies' strategic vision for years, with the revolution accelerating during the period of the pandemic. Without reliable internet, there can be no connectivity as the strict lockdowns forced the population to stay away from their offices and places of work to remain at home. As a consequence, businesses and the wider population saw how the internet — both broadband and mobile — allowed the return of people's social and economic activities. Usage was up over 300%, whether through surfing, streaming, shopping or engagement on social media, according to a recent report commissioned by RBC Royal Bank — Bahamas.
"Substantial investment in payment infrastructure from large banks such as RBC has made it easy for us to open our online storefront, allowing us to give our Family Island clients a more comprehensive service and provide them with more shopping options," Cable Bahamas told the report's authors about its digital infrastructure: "Our ability to accept credit card payments online and obtain daily settlements has allowed our business to grow and become less dependent on cash," the firm noted in the "Cash Transformation in the Bahamas" report. The report highlighted how during the pandemic, Cable Bahamas started its drive for digital solutions with many customers online banking for the first time. The telecoms provider also partnered with several digital payment centers and food stores, which further boosted the firm's digital transformation drive. "Customers were better served, but more broadly by Cable Bahamas' own digital platform — MyRev — which also grew substantially. Overall, volume of monthly digital payment transactions increased by over 62%," said the report. "Digital operations allowed the company to eliminate manual checks from its payment system and boosted wire transfer requests, coupled with accounts payable efforts in receiving and disbursing important files electronically to both vendors and customers. These processes hallowed Cable Bahamas to eliminate all manual checks from the system."
---