Bahamas: Celebrating 50 Years of Success and Independence
---
Margaritaville Beach Resort offers the cool vibe of the Caribbean
Blending beautiful harbor views and modern facilities in the heart of the capital's downtown, the upscale hotel is the ideal destination for families after fun and adventure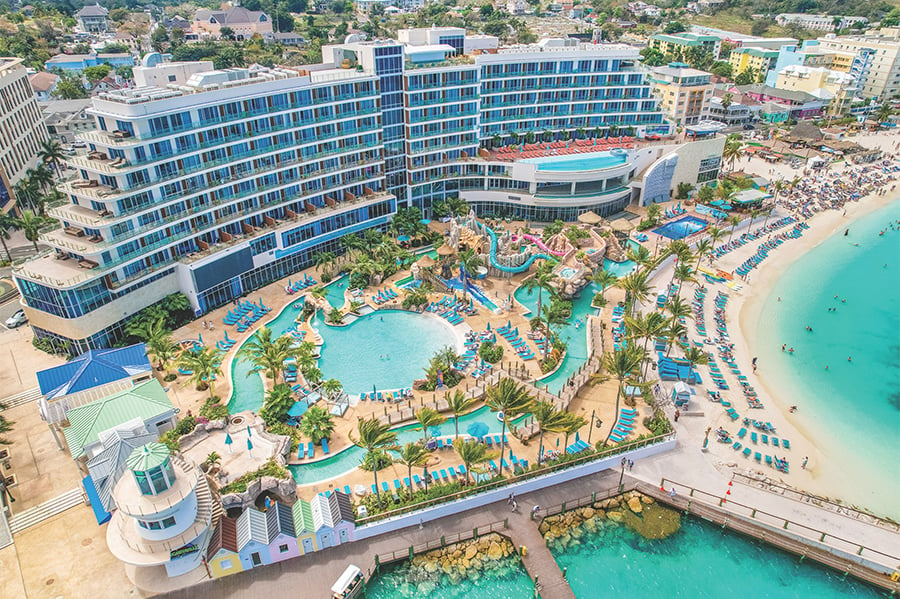 Margaritaville Beach Resort Nassau is a wonderland for young people and the young at heart. The stunning downtown hotel is close to artesian galleries, and museums, as General Manager, Craig Martin, explains.
PR: What are your expectations for the tourism industry in 2023?
CM: It will be a great year, overall. People want to travel and to go someplace nice and as the weather gets cold in New York City and other places this winter, people will turn to the Bahamas because people like the country and they feel safe here; it's going to be their first choice.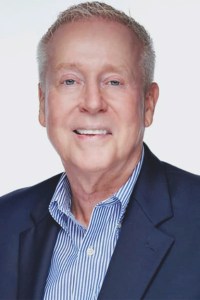 PR: Margaritaville Beach Resort Nassau is the crown jewel of downtown Nassau. What is your winning formula?
CM: We have a lot of competitive advantages because of the size of the hotel, we're a little bit smaller than the big box hotels, so people can get a more personalized service; you don't feel like you are lost here as you can find someone to talk to. We have great competitors in Atlantis and Baha Mar but because we're smaller hotel we can fit in the middle. If you have kids aged under 10 years, our hotel is safer because you can watch them all day. We are also a new hotel with a good, fun vibe. We're not trying to be a stuffy hotel, we're trying to be a fun hotel where you feel good about having your flip flops and your shorts. Our advantages are our market-niche of being in the middle. If the upper middle-class families want to come and have fun at the water park, beach, and so on, we are the ideal destination for them. Having a new product is obviously a nice advantage and our location in the downtown area is a little different. When you walk out of one side of the hotel you feel like you are in a resort, but we are also in a location where if you want to walk to something you can walk to destinations downtown like the government center or the straw market. It's an advantage because sometimes both Baha Mar and Atlantis you can't get out of the hotels and ours is easy to get out of, a lot of people enjoy this location. It's a certain people's market.
PR: Please tell us more about the Margaritaville brand.
CM: Well, they opened the first one in Hollywood, Florida around a decade ago. There are also sub-brands and they have a cruise ship as well. They have another brand for seniors over 55 and are a growing brand. A lot of people who enjoyed Jimmy Buffet music in their teens are now in their forties or fifties and have a family and still want to enjoy Margaritaville. Our product is upscale and comfortable; we wanted to be in that segment where you get nice accommodations, but can also enjoy yourself.
PR: What are some of your hotel's many facilities for guests?
CM: We have a lot of amenities that we're still unwrapping, being a relatively new hotel. 2022 was really our first full year of operation. It's unusual, but we have a bowling alley and a movie theater on the resort property. We have four lanes of bowling, an entertainment center and a whole area for teens and kids. You can take your family to the waterpark all day, change and go bowling at 6:00pm, then go to dinner and have a good time. Our entertainment center is a great spot for teens to hang out as teens don't want to be corralled. We have the kids club for younger kids which we are expanding in 2023. We have the ICONS Sports Bar which is the largest entertainment center in the Bahamas comprising of a 45-seat movie theater, bowling alley, and private conference room. Nowadays, people expect activities ranging from yoga to watersports. We have a whole package of activities for guests to experience and enjoy.
PR: What is your final message to our audience about the Bahamas as a place for people to visit, live and invest in?
CM: Some islands in the Caribbean embrace the land, some embrace the water; the Bahamas embraces the water. Water is who we are, there are 700 islands here and there are beautiful areas. Because the hotel sits on the Bahamian shelf, the ocean is calm.
One of the most incredible trips in the world is by powerboat to the Exumas for the day. The water is crystal clear and you can view sharks and manta rays. You can go swimming with the pigs and see the wonderful Iguana National Park. There are also plenty of land activities like jeep tours. What I would encourage people who come to the Bahamas is to go see the ocean. You should go out to the Exumas which is only a short boat ride from here and the water is crystal clear, you can see 100 feet down and it's full of marine life. But even close to our hotel you can go swimming in one of our turtle parks with hundreds of turtles. There are a lot of nature things to do in the Bahamas that involve using the ocean and the beach.

---