Bahamas: Celebrating 50 Years of Success and Independence
---
Banking and financial services players shine
Renowned for its expertize in financial services, the Bahamas has firmly positioned itself as the leading banking jurisdiction in the Caribbean and beyond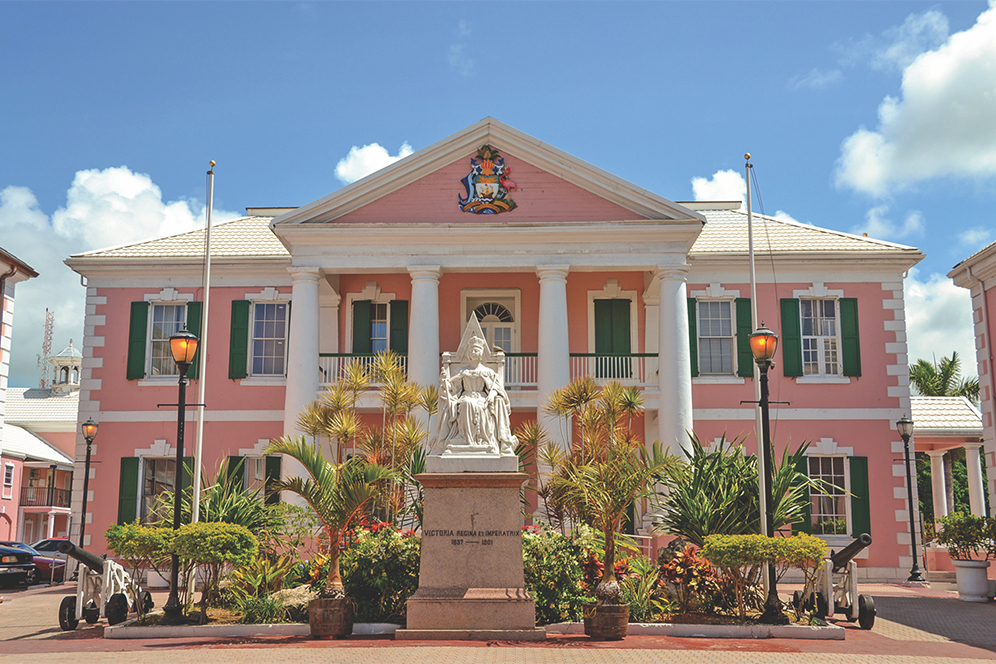 The financial services industry is considered the second pillar of the Bahamian economy, contributing about 15% of its GDP. Despite the pandemic, the country has maintained its status as a global financial leader, modernized key financial services legislation, and launched its digital currency: Sand Dollar. Issued in 2020, the Sand Dollar is the digital version of the Bahamian Dollar. It possesses identical legal status as the tangible currency and can be spent and earned via a wide range of transactions. The Bahamas Financial Services Board (BFSB) adopts a multidisciplinary approach to complement the Bahamas' multiple financial services associations and represent all segments of the sector, from wealth management to investment funds. In addition, the forward-thinking entity has the key role of promoting the Bahamas among international businesses and investors.
"We are a unique Public/Private Partnership. Our membership is comprised of the full range of financial institutions; but we have a very close relationship with policy makers and regulators. We're not a regulatory body, but have influence on regulation and how it evolves," says BFSB CEO and Executive Director, Tanya McCartney. "Our strategic priorities are to create a greater international awareness that the Bahamas is a financial services jurisdiction committed to the highest standards of regulation, committed to international cooperation, and a very well-regulated jurisdiction. The Bahamas has a very diverse financial services toolkit catering to institutional clients and to private individual clients."
Many of the world's leading insurers and reinsurers have a presence in the Bahamas, with the number of licensed captive insurance entities growing steadily over the past decade as more and more firms seek out its many competitive advantages. Watchdog the Insurance Commission of The Bahamas was launched just over a decade ago and in its role as both the prudential and market conduct regulator, its purpose is to ensure a sound and stable insurance marketplace and consumer confidence in the insurance industry.
"The Bahamas is a welcoming jurisdiction with a robust insurance regulatory regime along with knowledgeable and highly qualified financial services professionals," says Superintendent of Insurance Michele Fields. The Securities Commission of The Bahamas is responsible for regulating and overseeing investment funds, securities and the capital markets. The Commission utilizes market surveillance, regulatory oversight, enforcement of securities laws and its investor education program to protect investors, maintain fair, efficient and transparent markets, and reduce systemic risk. "We continuously develop and improve upon our regulatory capacity, which includes the infrastructure, experience, foresight and talent necessary to develop and oversee an appropriately robust, thoughtful and innovative regulatory framework," says Executive Director, Christina Rolle.
---