Bahamas: Celebrating 50 Years of Success and Independence
---
Jet Nassau offers first-class aviation services
Family-owned and operated, the experienced company is proud to be the first Fixed Based Operator (FBO) in the Bahamas that is fully owned by Bahamians
With the Bahamas an incredibly popular destination for the well-heeled stars of the corporate, entertainment and sports worlds, demand for private aviation services is at its strongest level for years. Boasting three decades of experience, the country's leading provider of such important services is Jet Nassau, whose General Manager, Charles Bowe, tells us about its operations.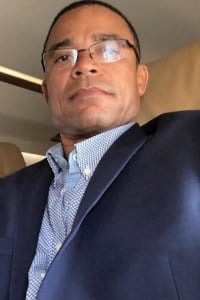 PR: What are your expectations for the air tourism industry in the year ahead and what client profiles do you expect to see most?
CB: The general aviation/corporate jet travel has in the past two years seen a level of growth that has not been seen since the 80's. That along with an acute marketing campaign has made us a key destination for high end travelers. We have a large second home ownership both U.S. and European nationals and South American as well. But North America leads second home ownership by far and most of these owners have private jets.
PR: What are some of the services you offer corporate and private customers and does your company have a motto?
CB: Our job is ease of access, like a concierge service where we make the arrival into the Bahamas as seamless as possible. Of course, our motto is that first impression is always the best impression so for the new arrivals by private aircraft we always want to make that special. The Bahamas, everyone has this image, tranquil, turquoise waters, white sand beaches, so we always aim to go above and beyond the expectations of these 1%ers. The competition throughout the world, has marked where now we must stay a step ahead of everyone. In the Caribbean we probably account for 60% of all corporate jet arrivals and we will be investing heavily in infrastructure and assets here in the corporate area, new hangers and facilities, because it's required right now based on the projections from our clients that travel back and forth. They are projections indicate that we will need to increase our footprint here at Nassau International and to the outlying islands as well. The government has worked closely with us to meet the needs and facilitate the growth that is required. We want to be the best; that's the bottom line and we want to ensure that people that decide to fly via private jets understand that we at Jet Nassau are here to meet their needs and that we're willing and able to give them the best possible service.
PR: What is your final message to readers about visiting the Bahamas and choosing Jet Nassau as their preferred means of transport?
CB: It's an easy destination to love and they will get to absolutely adore this place as it's just so vibrant. Jet Nassau can make that experience particularly special for you. We're not here to only sell you a product, but to give you advice to consult first. We're your eyes and ears on the ground. The Bahamas is a very diverse country and we're able to meet any level of accommodation.
---