Bahamas: Celebrating 50 Years of Success and Independence
---
Transport sector shifts up a gear for growth
On land and sea, officials are keen to invest in key new infrastructure and maintain strong relationships in the shipping industry while growing its maritime registry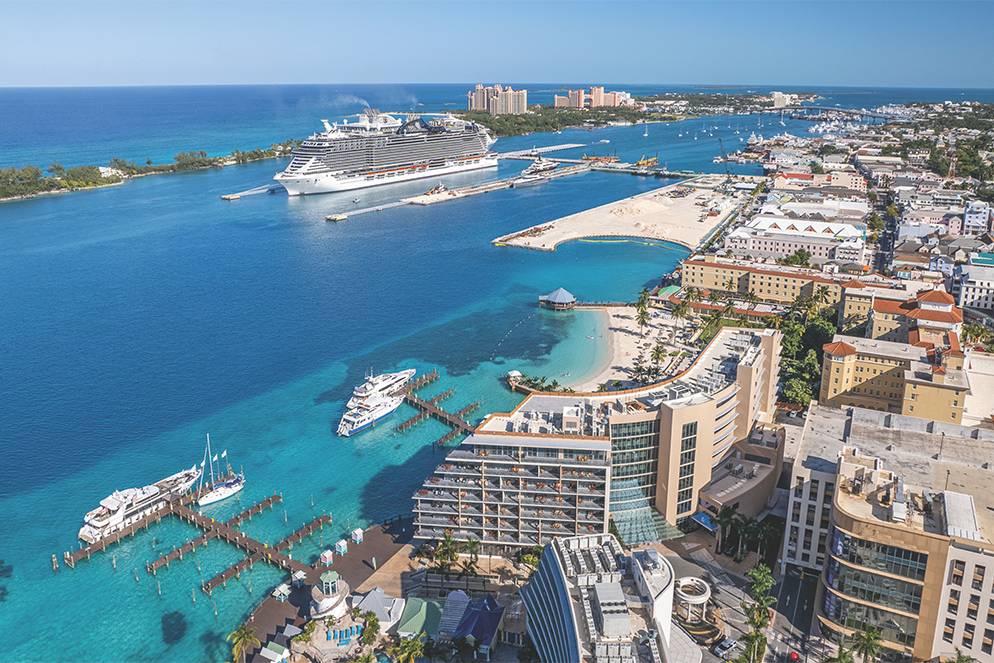 The government of the Bahamas is well aware of the importance of a healthy transport and maritime sector to national well-being, insists JoBeth Coleby-Davis, Minister of Transport and Housing.
PR: As a key economy in CARICOM and a maritime gateway, the Bahamas is a prominent transport hub, please give usa brief overview of this vital sector.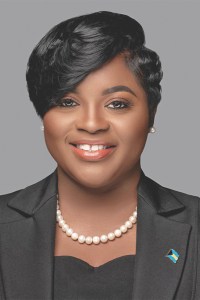 JCD: The maritime sector has established itself because of our unique location close to the U.S., and our position along trans-shipment lanes. We have access to tankers and vessels transiting through our waters to get to the U.S. side and to get over to the European side and Africa. Over the years, we have built relationships with various trans-shipment companies, trans-shipment hubs and other countries to connect our ports. We have also built strong relationships with the cruise ship industry, because that also helps us to balance our tourism product. Maritime has been updating legislative and regulatory agendas so they fall in line with the International Maritime Organization (IMO). The future of the maritime sector is going to see the advance of cleaner energy solutions. While it sounds very good to use materials and equipment onboard that produces and supports clean energy initiatives, we also want to be clear that the cost to that transition is sometimes extreme. The conversation that we are having right now is focused discussion with relevant international bodies to ensure that a balanced approach is maintained in the best interests of all stakeholders. We are a voice on behalf of all our flag members. The companies that fly our flags on their vessels; they expect the Bahamas to be the voice.
PR: Your ministry is quite clear on the growth potential of the blue economy in the Bahamas. What are some relevant projects currently in the pipeline and the opportunities for public private partnerships for investors?
JCD: We're updating a lot of our educational part of the maritime sector and have partnered with the Lowell J. Mortimer Academy. The academy certifies a lot of young persons to advance into the maritime sector. We're also advancing how we protect our borders, our waters, the lighting of our marinas so vessels can clearly see, so we're building on how we regulate and partnering with the environment for the cleaner initiatives in the maritime sector. At our ports, we're doing cleaner energy projects and the Ministry of Agriculture is involved as the fishing boats fall under their umbrella. We have been building out how we craft our policies and initiatives to help with cleaner energy and to positively impact our economy. It's through education and funding for small- to medium-sized enterprises and also through protecting the environment. The next project would be having an NGO partner with the port department to advance a clean up of some of the salvage and sunken vessels and that's going to help as well with keeping our clean energy and our environmental imprint.
PR: With tourism playing a central role in the country's economy and visitor numbers recovering well, how do you see transport infrastructure helping in the industry's development?
JCD: Transport is so many different tiers with tourism. Under the road traffic authority, we grant licenses for taxi drivers, private car vehicles, livery and tour cars. What we have tried to do is provide better regulation, so we are looking at ways that we can advance through an app the relationship with tourists when they land. We have a great relationship with the hotel industry, which has an excellent call up system. They have areas where the taxis are parked until there is a time for a tourist needing the service from our taxi drivers and regulation through technology is what the focus is now through the transport sector as it pertains to the drivers, those vehicles that are plated to provide that sort of service. We educate, we give opportunities, we empower, we have to manage and keep enforcement on the road and in the water to make sure we protect the tourism product. Our relationship with tourism is very strong in how we have meetings on what issues they are presented with and what help they need support with; we are there to help and assist them.
PR: With the Bahamas being a beautiful place to live, a safe place to invest money, and with infrastructure to live comfortably, what would be your final message to readers of Foreign Policy about not only visiting your country as short-term tourists, but also living here?
JCD: The Bahamas is a beautiful place; a wonderful country to live and work. We have learned a lot over the years about how to develop our country sustainably that matches the global trends, the changes in climate and that can stand against the test of time and so our policies from here on out are just to continue to build upon the framework by monitoring the international market and keeping pace with changes in the industry. Even expats that come and visit can see they are still in a country that is modern, that is updating our technology and that is improving our infrastructure. We are continuing to ensure that the way we do business falls in with global best practices. We're an evolving country and a developing nation. We are building upon our existing infrastructure by learning from the past and from international trends. The end goal is to remain a globally competitive jurisdiction — while preserving the qualities that make our country unique. We are continuing to focus on service standards in the hospitality and tourism industry as we understand the impact that one visitor can have in terms of promoting our islands. It is in our DNA to be a "welcoming people," and we have a truly unique culture that can only be fully experienced in person. So, I invite people to come to the Bahamas.

---