Bahamas: Celebrating 50 Years of Success and Independence
---
Passenger numbers up as aviation links boost islands' accessibility
The US has long been the principle source of tourists for the Bahamas and with a bilaterial Open Skies policy now in place, airlines are busy launching new routes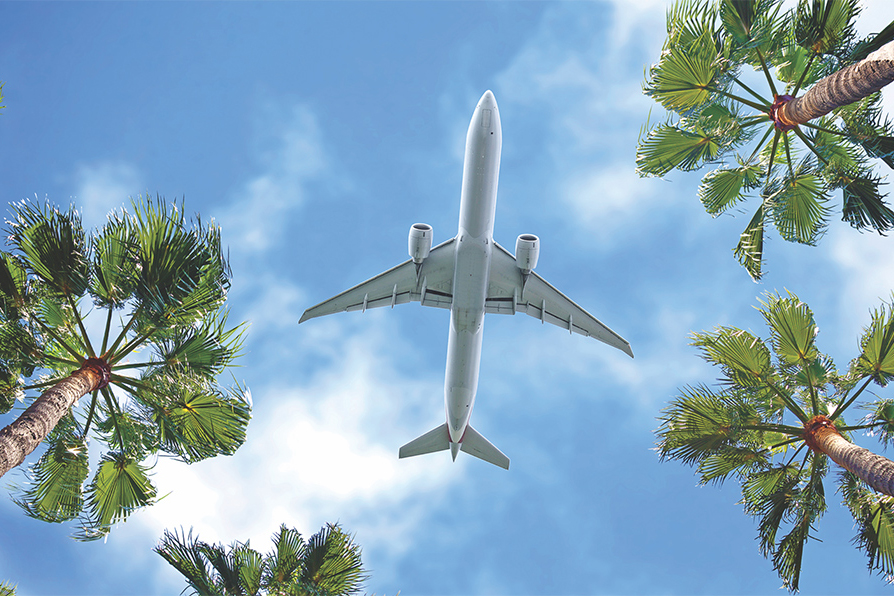 As the Bahamas' enviable reputation as a picture-perfect getaway for a short-haul or long-haul escape all year round continues to grow, so does the number of ways to arrive, with new cruise itineraries and aviation routes bringing the country ever closer to more people than ever before. The latest aviation milestone was achieved in November when leading operator Bahamasair launched a new, non-stop twice-weekly service to and from North Carolina. The inaugural nonstop flight from Raleigh to Freeport, Grand Bahama was roundly welcomed by airline and tourism chiefs.
"This is an exciting moment, not only for Freeport but also for the Bahamas at large," commented the BMOTIA's Duncombe during a special ceremony to mark the occasion. "We are happy to see renewed interest among North Carolinians, with visitor arrivals doubling since 2021. It's important to have 16 self-sustaining economically viable economies and we're doing everything to ensure that Bahamians have an opportunity to experience the economic pie. Through our tourism development corporation and our small business development center we are able to attract tourism and tourism-related industries and business partners; entrepreneurs can set up here and benefit from the ease of doing business. We're providing access to expertize, financing, opportunities; so we're at a place where we're firing on all cylinders but we're ensuring that Bahamians are able to touch, see, feel, and benefit economically from the number one industry."
Tourism take-off on new routes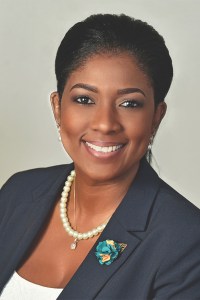 Given the Bahamas' attractive status as a great place to live and a safe place to invest, there has been an uptick in the number of digital nomads and people relocating or retiring from elsewhere, meaning aviation links to major cities in the US and other countries are incredibly important. In 2021, the Bahamas and the US signed an Open Skies Bilateral Agreement in a move welcomed by industry players. Leading airline operators offer daily services to the archipelago, but an experienced and increasingly active key player is state-owned operator Bahamasair. Also set to celebrate its 50th anniversary in 2023, the award-winning airline is growing its fleet of aircraft steadily, with cities including Miami and Orlando among its most popular air corridors. The household name scooped the title of the Caribbean's Leading Airline in 2020, 2021 and 2022 in the World Travel Awards and carried nearly one million passengers per year prior to the pandemic, an impressive figure it expects to achieve again shortly.
"We are seeking to take advantage of the bilateral agreement with the US," says Bahamasair Managing Director, Tracy Cooper. "We have approval from the US Department of Transportation for Open Skies facilitation. With that in hand, and with the Bahamas having a US pre-clearance facility in Nassau, it makes our ability to fly to practically anywhere in the US achievable. "Everybody in the Bahamas knows about Bahamasair and we understand our people and what they want from us as an airline. Bahamians traveling to the US usually combine vacations with shopping and we facilitate this need and travel option via very generous luggage allowances." Vacationers are spoiled for choice when it comes to upscale accommodation choices, but the stunning Margaritaville Beach Resort Nassau is regarded as the crown jewel of downtown Nassau and a very new and hip-trendy resort that is especially popular with US tourists and families. "We are a great family destination for the mid-scale to upper-scale type of market," says hotel General Manager, Craig Martin. "Our great range of amenities includes a large movie theater, huge entertainment center, water park and bowling lanes."
---